100 Years of
HOYTS CINEMAS
An informative and well researched document on this major cinema chain that became the regular venue for many cinema goers.
Contains 36 pages and more than 60 images.
$ 18.00 post paid (Australia)
Pay by Pay Pal or Credit Card - overseas or quantity enquiries, or problems, please contact
Bottom of Form 1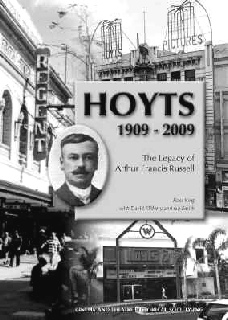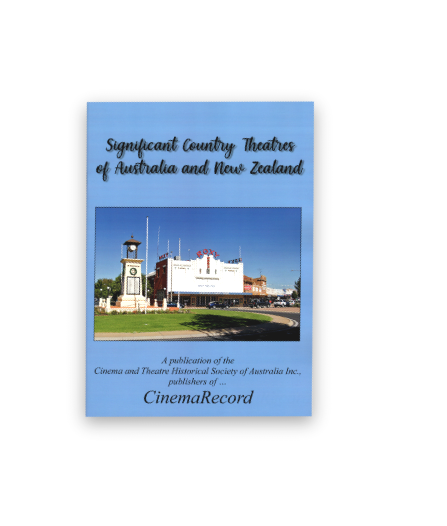 Significant Country Theatres of Australia
and New Zealand
60 pages, details & pictures on 56 individual
country theatres across Australia and New Zealand.
Comprising over 150 high quality pictures, mostly in color.
Only $20.00 Post Paid (Australia)
AU$25.00 Post Paid (New Zealand)
THE FOLLOWING CINEMA HISTORY PUBLICATIONS ARE AVAILABLE FOR PURCHASE ON LINE - POST PAID
Special edition of our quarterly magazine CinemaRecord - commemorating the 70th anniversary of the opening of Melbourne's
CAPITOL THEATRE
Recently re-mastered and printed onto high quality paper - with an additional 4 pages added .
12 pages with pictures.
$12.00 post paid (Australia)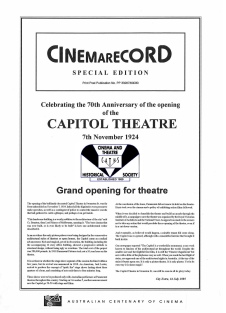 CINEMARECORD
CATHS QUARTERLY PUBLICATION
All back editions are available
$12.00 post paid (Australia)
For content of each edition click here