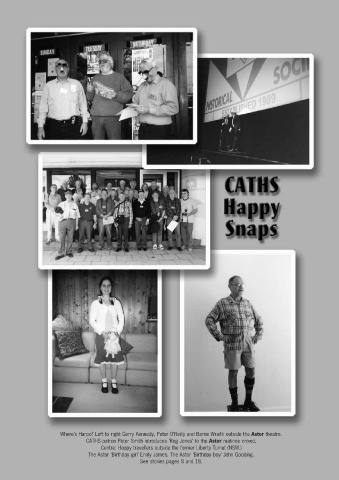 Where's Harpo? Left to right Gerry Kennedy, Peter O'Reilly and Barrie Wraith outside the Astor theatre.
                               CATHS patron Peter Smith introduces 'Reg Jones' to the Astor matinee crowd.
                                    Centre: Happy travellers outside the former Liberty Tumut (NSW.)
                                The Astor 'Birthday girl' Emily James. The Astor 'Birthday boy' John Gooding.
                                                  See stories pages 8 and 18.